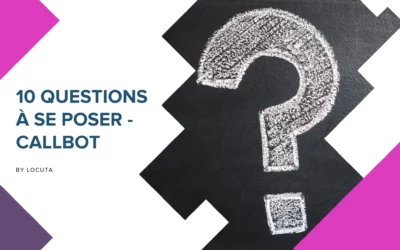 Artificial intelligence and callbots are definitely on the rise. And this is just the beginning. During the year 2021, 60% of Internet users have interacted with a Callbot. As for businesses, 58% of those currently using a Callbot are...
read more
Let's build together your custom callbot of tomorrow.
Would you like to know more? Do not hesitate to contact us

.