The Supervisor, a call and interaction analysis tool
Our supervision tool offers you a real-time view of the exchanges within your call center by analyzing the content of the interactions.
The technology of our call and interaction analysis tool
Detecting non-conformities
A realistic view of your call patterns based on your production data
Transcribe each interaction
Transcription and detection of key moments allow you to focus on what is valuable
Detecting emotions
Find out what drives a positive or negative customer experience
Measure and improve your call center with our turnkey solution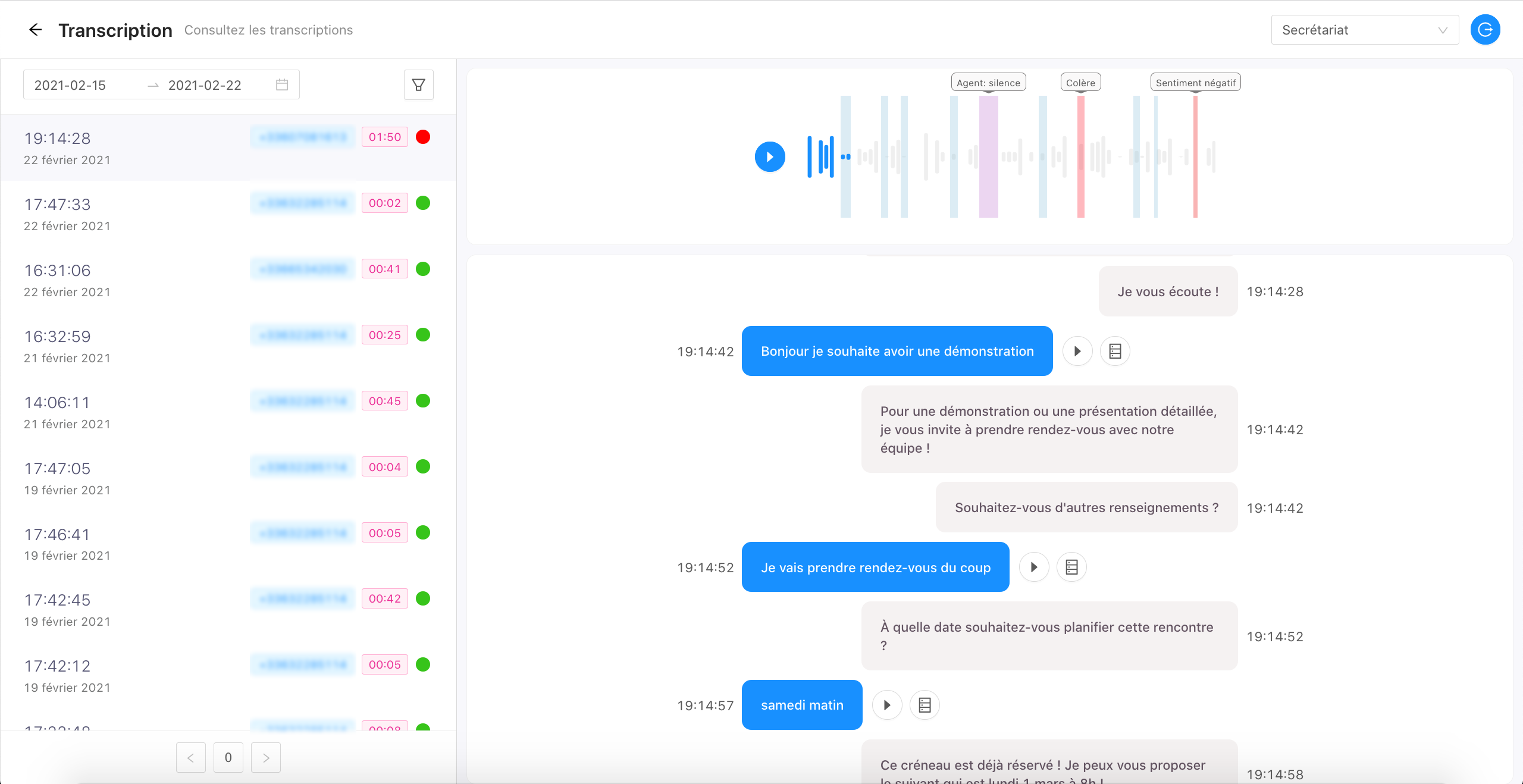 Automatically highlight the most critical interactions to improve, such as process non-conformances, coaching opportunities, or displays of negative feelings or anger.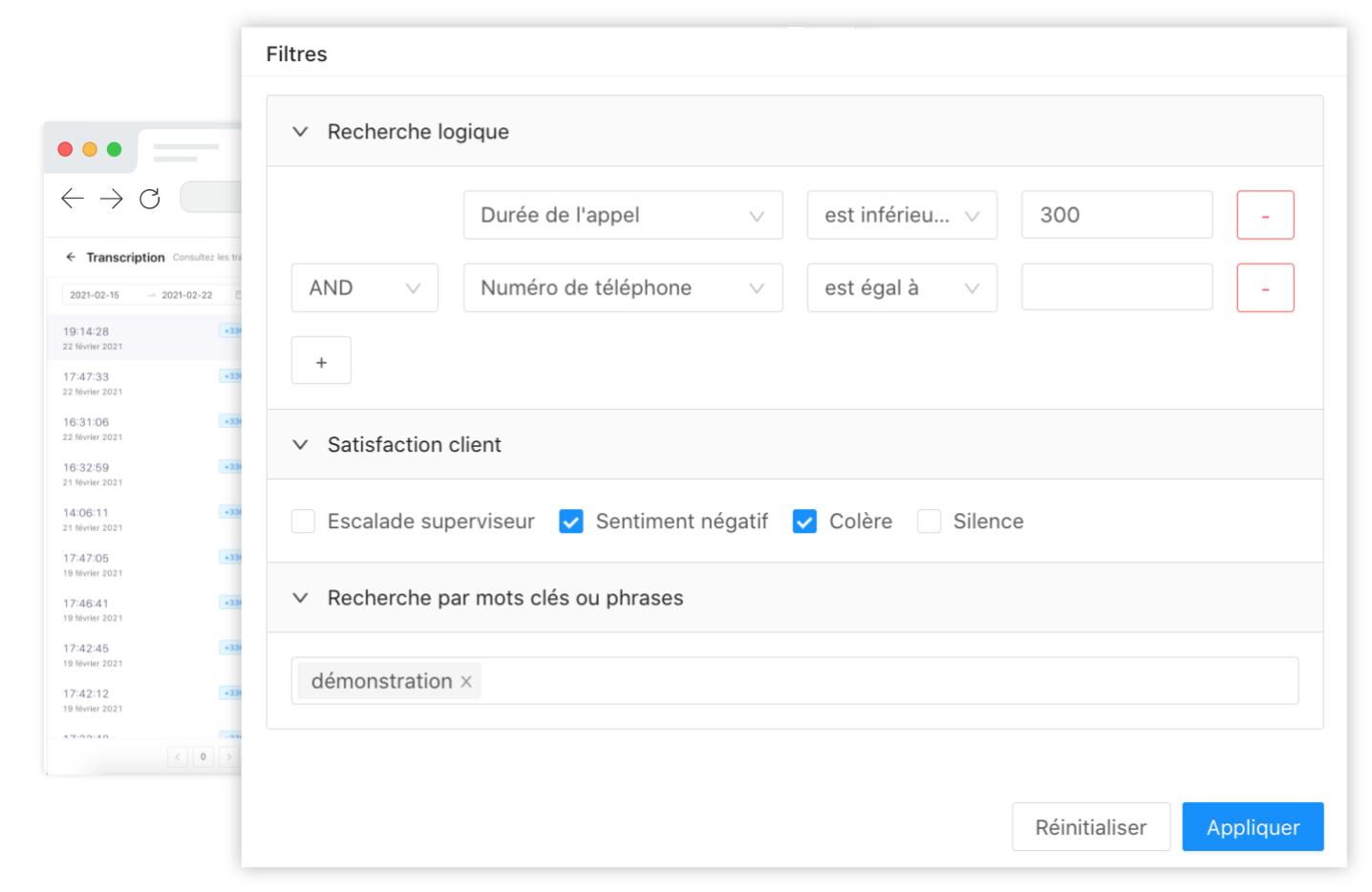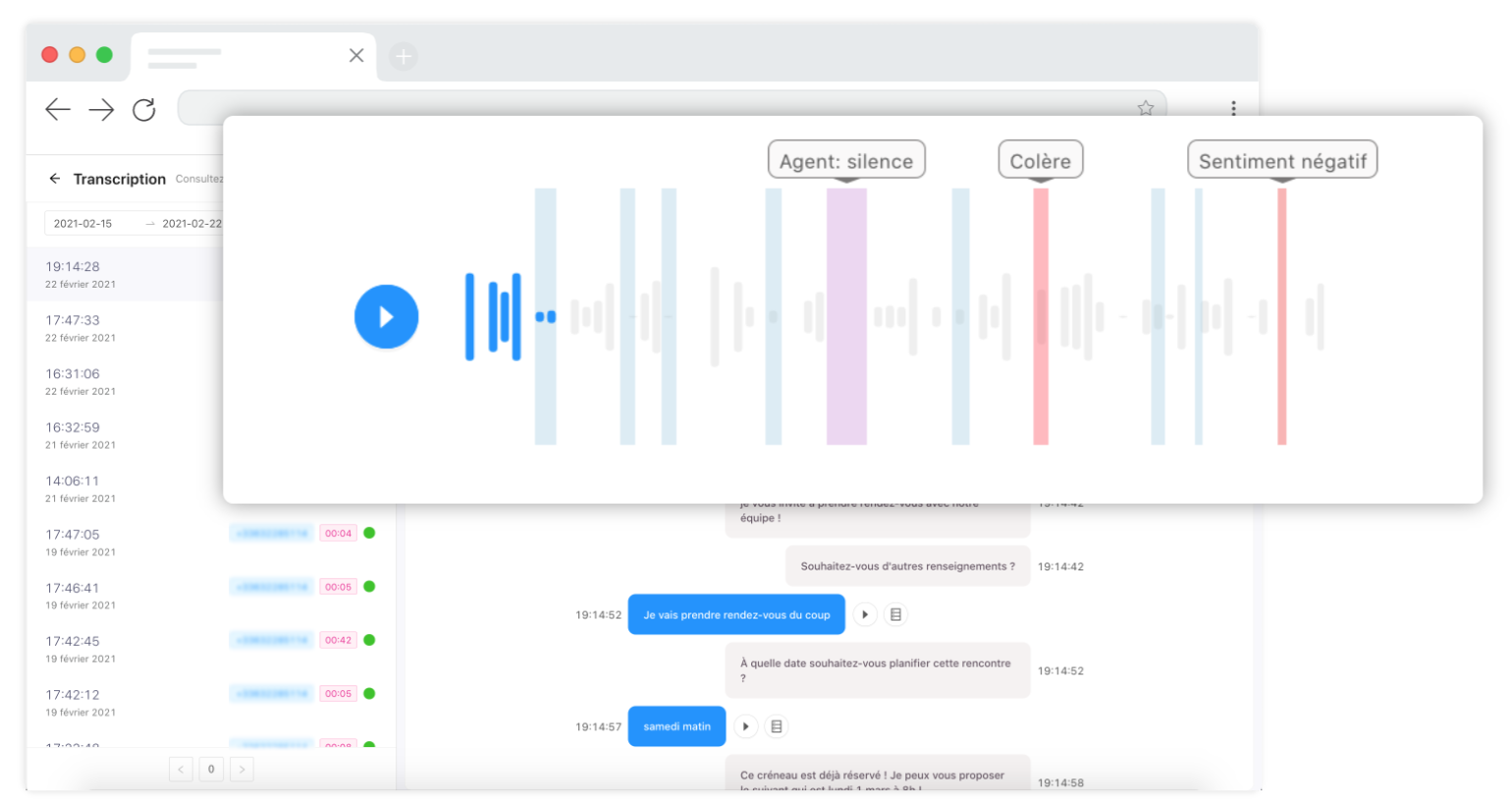 An optimized display to find the strong or critical moments of a call without losing time.
Respect for confidentiality
All our solutions are RGPD compliant. Real-time anonymization of private and sensitive data.
Why use a call and interaction analysis tool?
At Locuta, our call and interaction analysis tool, "Supervisor", makes it easier to support and manage the work of your consultants. The tool allows you to instantly identify risky exchanges in order to transfer or recover them to process the call as quickly as possible. It also allows you to store as much information as possible on the best practices used.
Grâce à notre outil de supervision, pilotez facilement en simultanée l'ensemble des conversations de vos clients et vos conseillers. Un outil d'analyse d'appels et interactions indispensable aujourd'hui, qui retranscrit textuellement les échanges et vous met en évidences les axes d'améliorations, les points positifs et le plus important : les éventuelles crises en cours.
With our Callbots, your advisors can focus on higher value-added tasks, which potentially creates more complexity and difficulty. Supervisor is there to support your consultants.
Let's build together your custom Callbot of tomorrow
Would you like to know more? Do not hesitate to contact us