A custom-made Callbot to support your call center
At Locuta, we develop your custom callbot solution to automate your repetitive calls and more!
Customer Service

in line with today's requirements
01. Controlling the dropout rate
Your customers can access your services without time constraints or delays. The call is answered automatically and immediately, 24 hours a day, 7 days a week, so that no call is deterred.
02. Optimization of the treatment capacity
We provide a solution for clipping and controlling activity peaks. In the event of a one-off or planned recurrent increase in activity, our callbots transform the flow of incoming calls into calling lists, thus promoting call blending.
03. Modernization of IVR with Natural Language
Thanks to Machine Learning, your customers express their needs and get answers in natural language. Interactions are fluid and provide a resolution from the first contact.
04. Valuation of your teams
Our solution automates the processing of large volumes of calls, allowing your teams to focus on high value-added activities and complex cases.
05. Personalizing the Customer Experience
Our conversational agents detect emotions, adapt the speech and the journey to each customer interaction.
06. Enhanced Customer Satisfaction
The quality of service, the rate of calls handled and the personalization of the service become your differentiating factors. Our platform provides you with all the key indicators to measure service quality and processing efficiency.
Key indicators and consolidated statistics allow you to evaluate the processing efficiency of your virtual agents.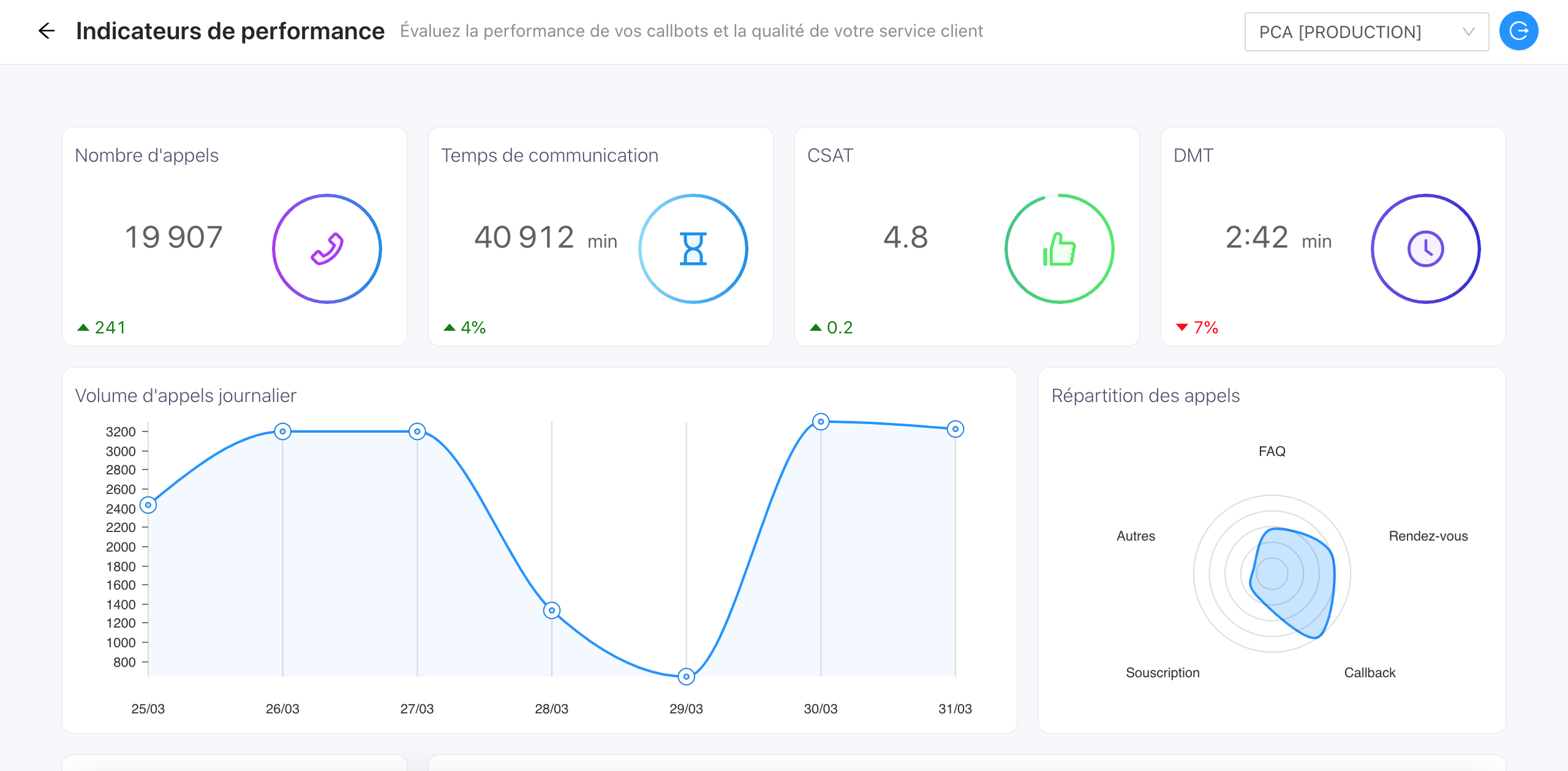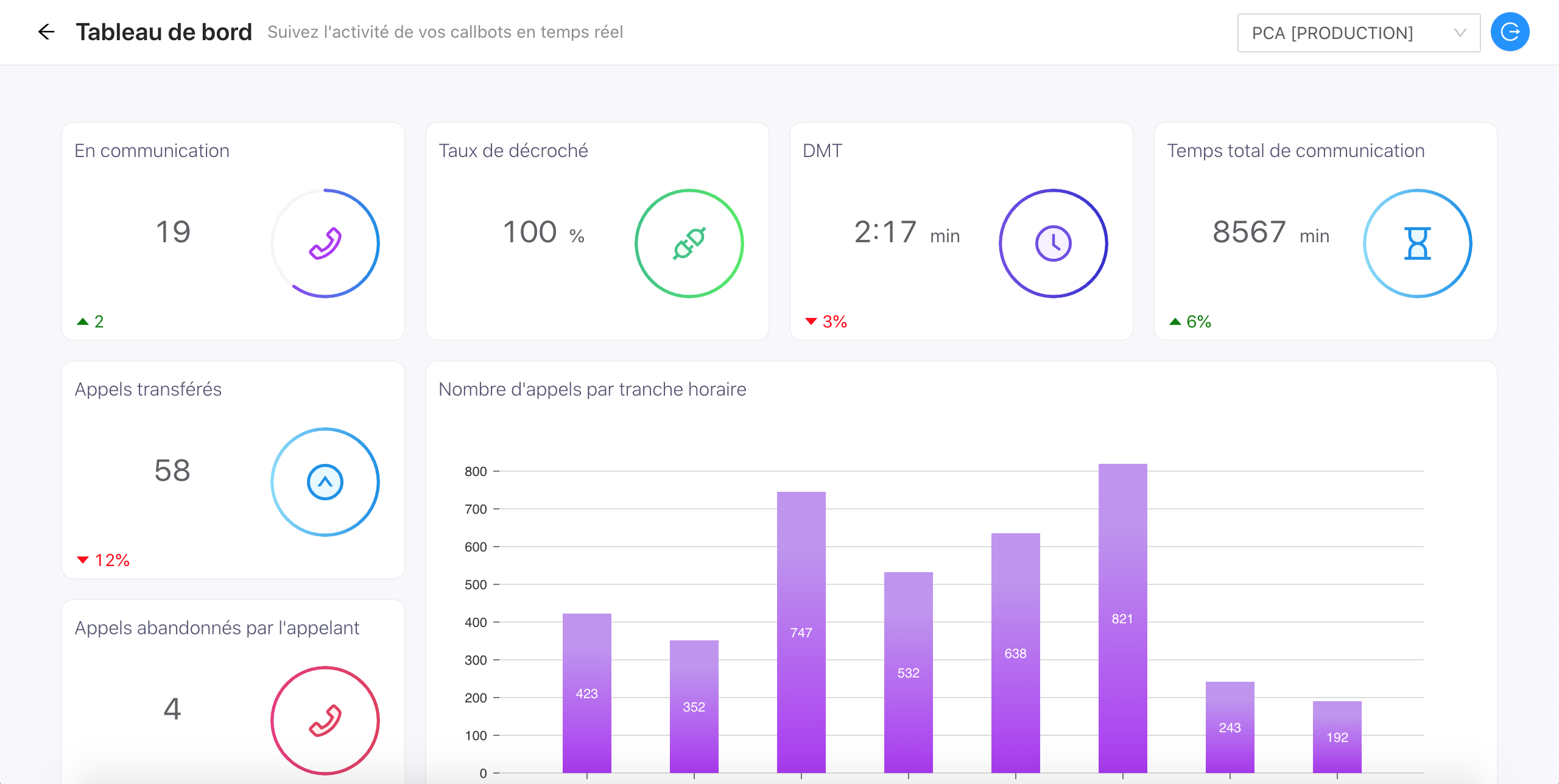 Real-time control of your custom-made Callbot
A customizable dashboard allows you to monitor the activity of your Callbots in real time.
The BotBuilder allows you to design and modify your conversational agents with a single click.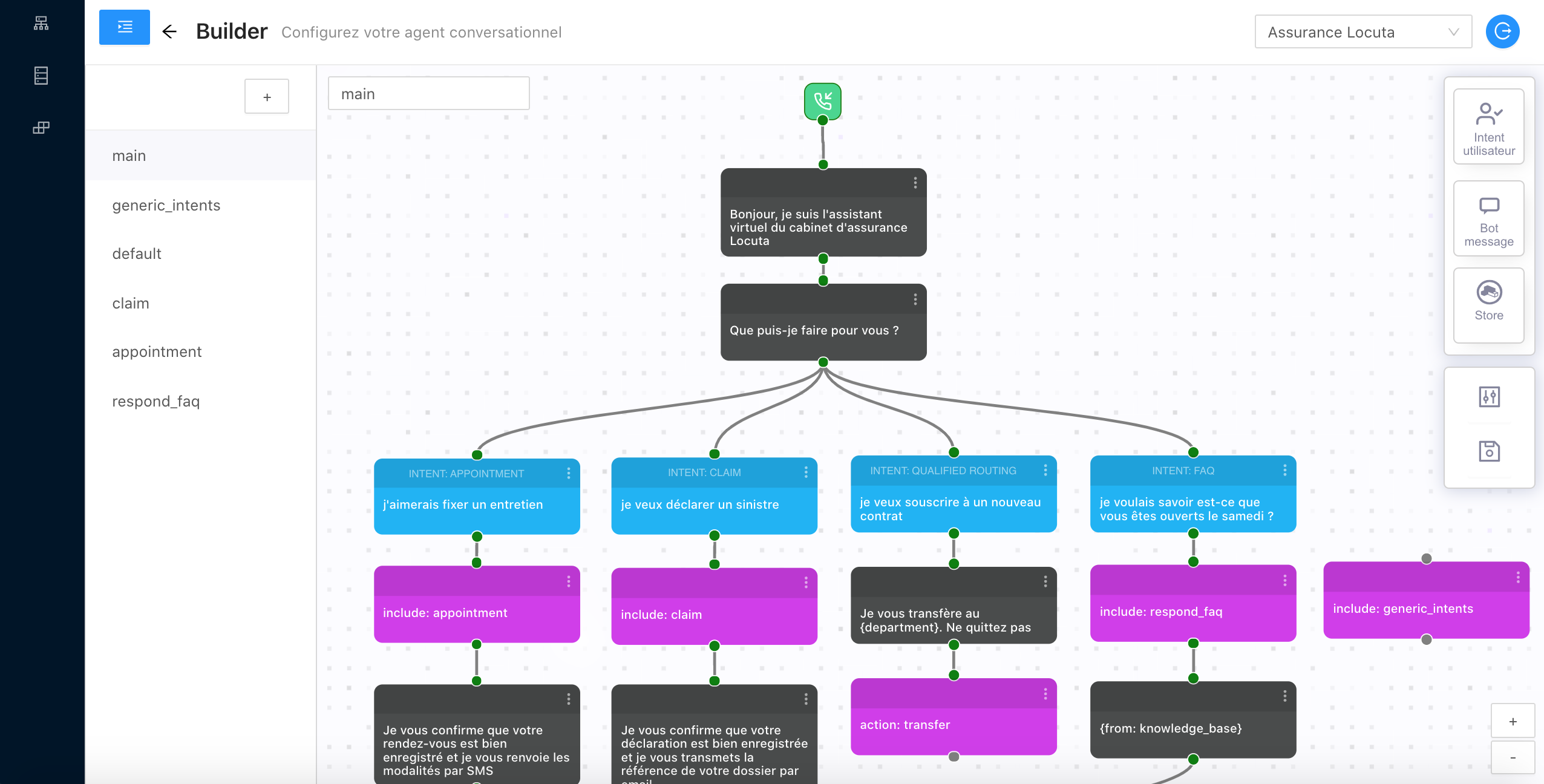 What is a custom callbot and why use it?
But what is a Callbot? Its etymology is quite simple: "call" to designate the fact that the solution goes through the telephone channel and "bot" for the automation and immediacy of the answers. It is therefore a system that allows to understand and interpret the customer's needs in natural language and to answer them in an intelligent and very precise way. Why in an intelligent way? Thanks to AI and its Machine Learning algorithms. At Locuta, we can develop any custom callbot according to your needs. For example, a callbot capable of answering the most frequent questions asked to companies, of intelligently routing customers to the right area of expertise, and of automating business cases such as prospecting, order follow-up, and duplicates, in order to relieve your call centers.
Let's build together your custom Callbot of tomorrow
Would you like to know more? Do not hesitate to contact us